Support Gloria Houston Half Marathon 2019
Two years ago, Gloria founded Cuatro Por Venezuela. Each year, she participates in the Houston Half Marathon to raise awareness about Venezuela.
[give_totals ids="28697" total_goal="1500" progress_bar="true"]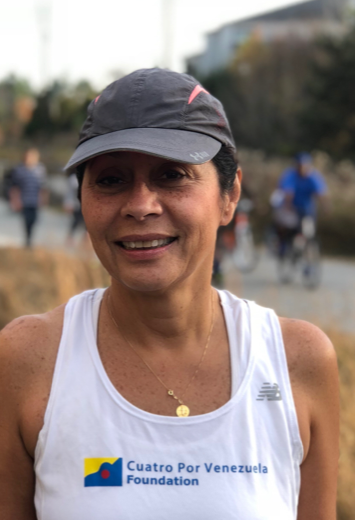 Dear friends:
I will be running the Houston Half Marathon on January 20th, 2019. I will be running to benefit Cuatro por Venezuela Foundation.
I have been working on this organization since 2016, when the shortage of medicines and food started in my beloved Venezuela. The dedication, hard work and immense love of the volunteers who work in Cuatro Por Venezuela has made it possible for us to deliver medicine to more than 17,000 Venezuelans; we sent enough formula to prepare more than 3,000 baby bottles and we have been able to sent over 17.9 tons of food to children and families in need.
This work would not be possible without donors like you. I ask you please to help us to continue providing to those who are in need. Support my run by donating to Cuatro por Venezuela Foundation.
Thank you