Cuatro Por Venezuela delivers thousands of PPE to Venezuela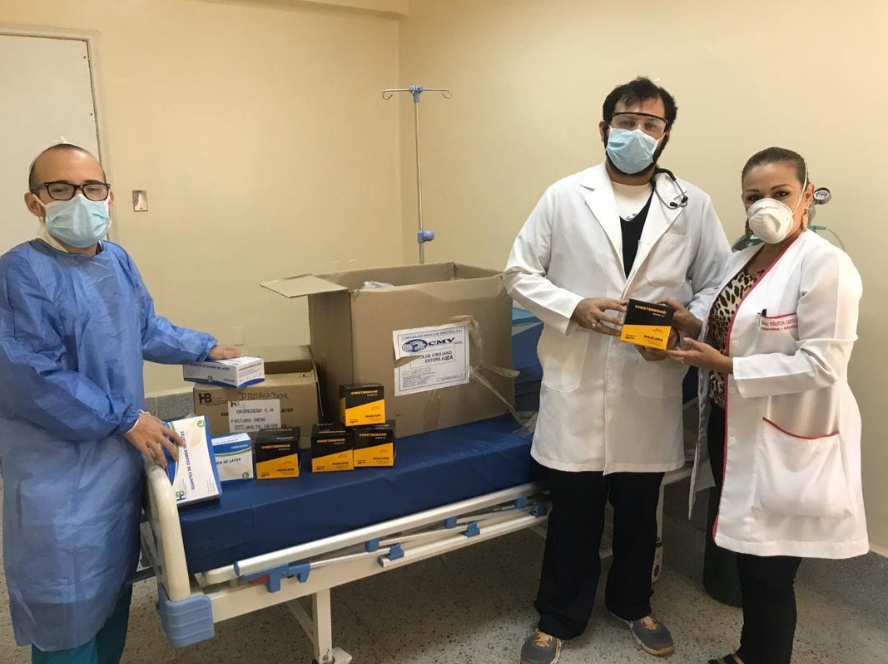 Cuatro Por Venezuela is devoted to helping a country ill-prepared to handle a pandemic.
Since March 2020, Cuatro has delivered 63,114 units of PPE to Venezuelan health care professionals.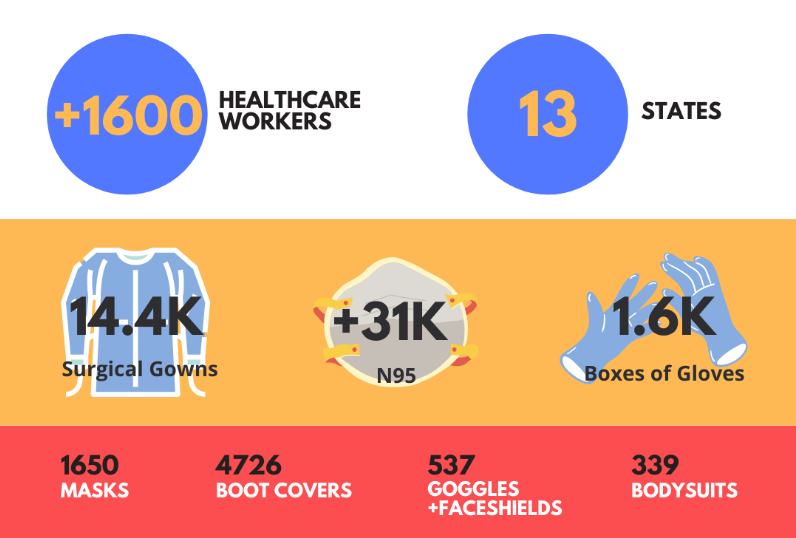 As the pandemic wreaks havoc on top-rate healthcare systems, Venezuela still battles a socioeconomic crisis of its own.
Our organization was founded to provide essential resources to citizens in Venezuela. We responded quickly to the COVID pandemic and added personal protective equipment (PPE) to our list of deliverables.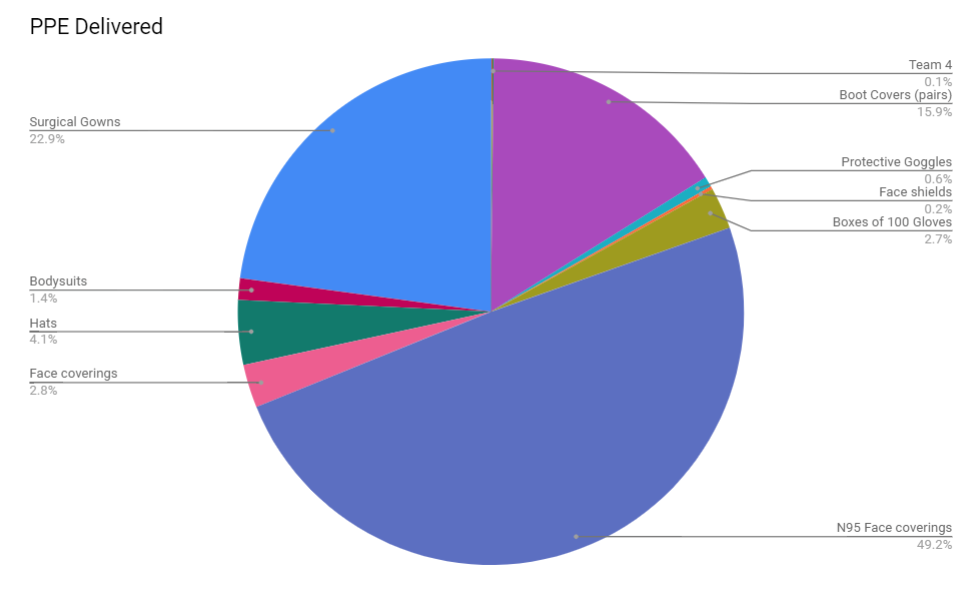 In Venezuela, reported cases are nearing 50,000. Citizens still struggle to find over-the-counter medicines and other essential supplies.
In a survey of healthcare providers in Venezuela across several states, 95 percent indicated reported that their hospitals lacked access or had intermittent access to drinking water. A national survey on the impact of coronavirus reported 57 percent of the health sector lacked gloves, 61 percent lacked face masks, 76 percent lacked soap and 90 percent lacked antibacterial gel.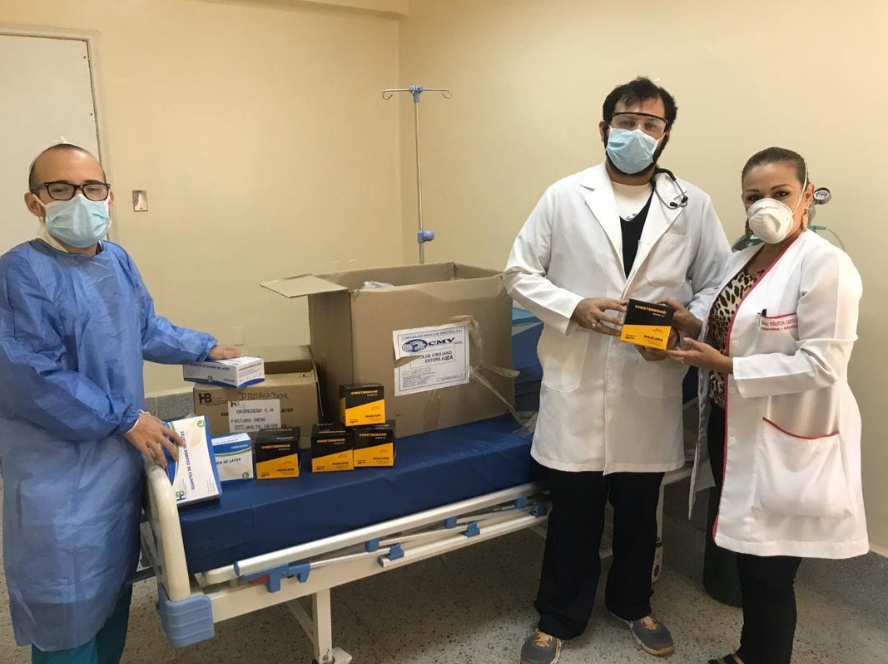 "Health professionals are forced to provide themselves with the protective supplies necessary to work with patients with coronavirus. However, the cost of those supplies prohibits their acquisition." said Cuatro co-founder Dr. Carolina Febres. "Physicians and nurses are constantly exposed to infection."
"We need all of the generous donors who have been supporting our mission for years to continue doing so in this critical moment," Febres said.
The Human Rights Watch stated "ensuring sufficient humanitarian aid reaches the Venezuelan people is urgently needed" as a result of the pandemic.
Cuatro Por Venezuela partners with local organizations in Venezuela to deliver essential supplies to children, patients and senior citizens.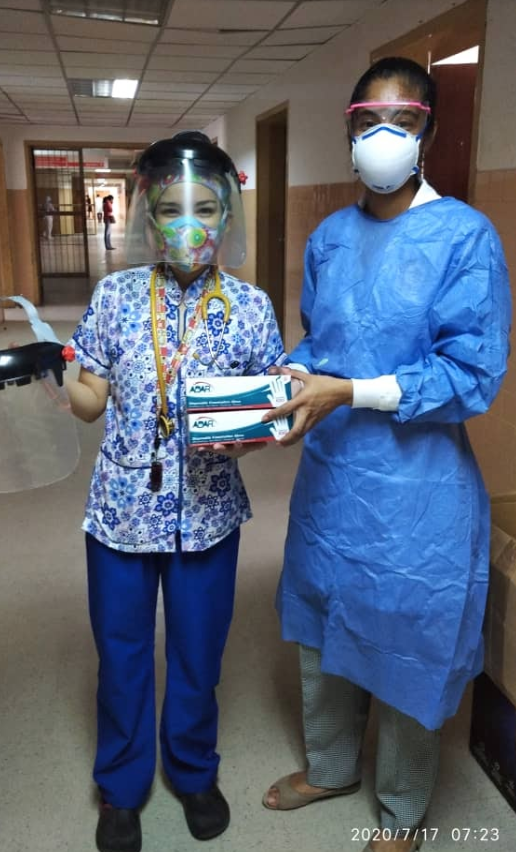 "We couldn't accomplish our goals without the resources and support of our partners and organizations all around the world," said president and co-founder Dr. Gloria Mattiuzzi. "We are proud to have been elected by prestigious organizations and valuable donors to be an instrument of their generosity and kindness."
Mattiuizzi said help from collaborators and partners have been instrumental to accomplish Cuatro's mission.
Cuatro continuously seeks sponsors and donors to be able to provide more supplies to Venezuelan healthcare professionals.
"We recognize that a lot of people have had to adjust their budgets and donations may not be at the top of their priorities, but even a small donation can make a huge difference," Mattiuzzi said.